Formula Retro G3 is a semi-fictional class in Automobilista 2 that's based on the 1983 F1 season.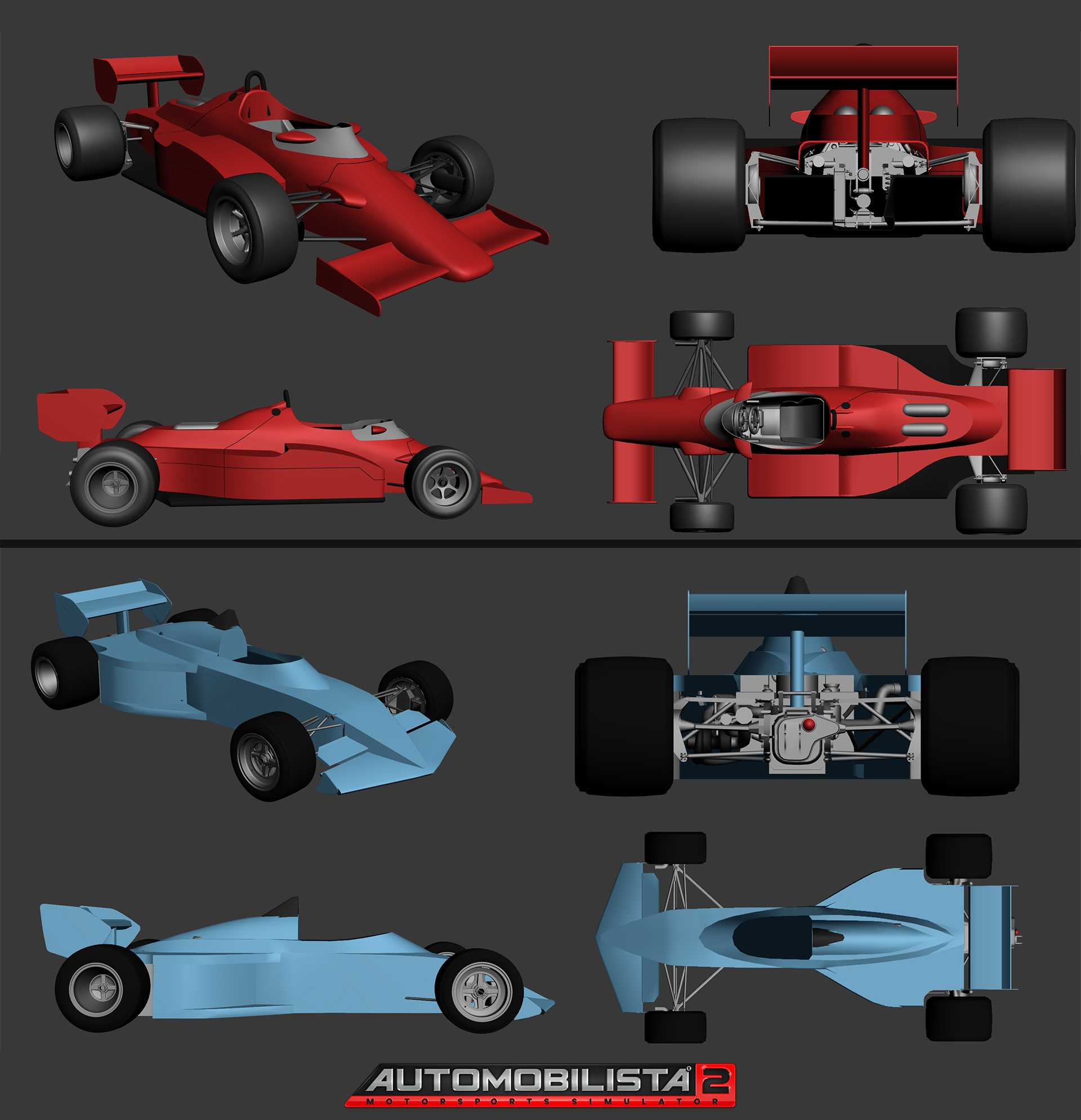 Ground effect represented by F-Retro G2 was banned after the 1982 season. Teams had to move away from their old designs for 1983. But a new major technological development was taking over: turbo.
Turbocharging had actually already been introduced in the 1977 season along with ground effect. The latter took off quicker and escalated the sport into such danger that it had to be banned. Meanwhile early turbocharging meant trouble in races for two reasons:
It was very unreliable and racing is about finishing.
Turbocharging - especially then - comes with turbo lag which makes throttle control much more difficult.
If Lotus can be regarded as the pioneer of ground effect in F1, Renault was the same for turbocharging. While they didn't find much success with it initially - in fact they failed to even finish a grand prix for the first year - early turbocharging did show a glimpse of how fast it could be.
Between 1977 and 1982 turbocharged cars began winning more and more races. Championships were still won by reliable naturally aspirated (NA) engines. But turbocharging was slowly pushing out the old dominant Cosworth DFV and other NA engines.
The 1983 season ended with Nelson Piquet as the champion. He became the first to win an F1 championship with turbocharging. Majority of teams were still using the Cosworth DFV which had been used for almost two decades. It could no longer keep up even with latest updates such as the DFY variant.
Turbocharging took a hold of F1 in the same way as ground effect a few years prior. This turbo era culminated in 1986 represented by F-Classic G1.
Image credit: Anefo / Antonisse, Marcel / neg. stroken, 1945-1989, 2.24.01.05, item number 932-6776 - CC Netherlands.