Stock Car Brasil is a touring car series based in Brazil. It's considered the major South American racing series.
The series was created by General Motors in 1979 when Chevrolet dominated formed Divison 1 racing which caused it to lose popularity. General Motors created a new category for Chevrolet that had standardized performance and improvements for all competitors.
Many F1 drivers have raced in Stock Car Brasil such as Rubens Barrichello, Felipe Massa, Nelson Piquet Jr., Jacques Villeneuve and Ricardo Zonta.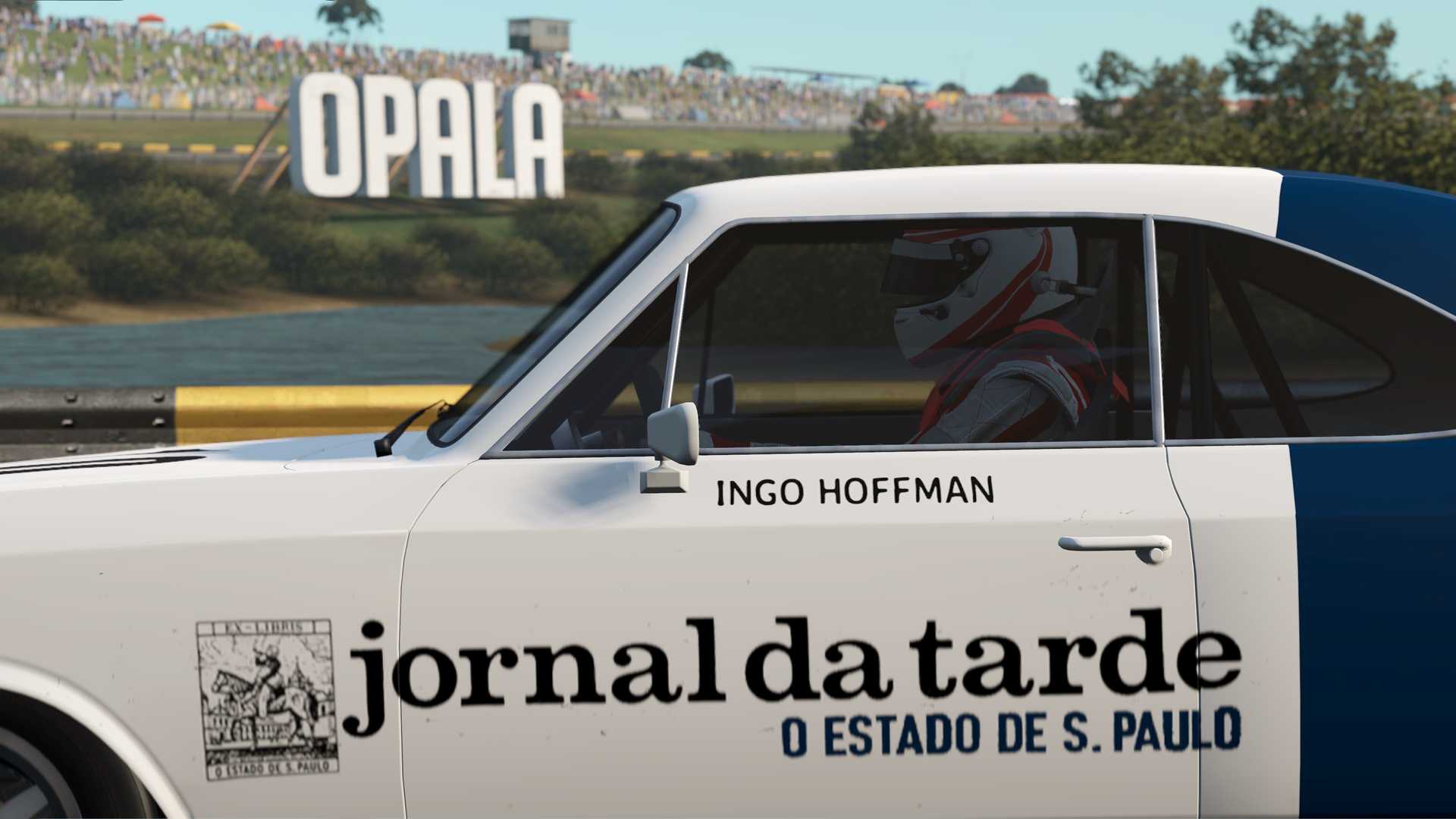 Another former driver Ingo Hoffmann did not have any luck in his F1 days at Team Fittipaldi. However he went on to win the Stock Car Championship a mind blowing 12 times.
Stock Car Brasil has gone through many eras. Its first 20 years were based on road car chassis and the last 20 have been silhouette race cars.
1979 - 1986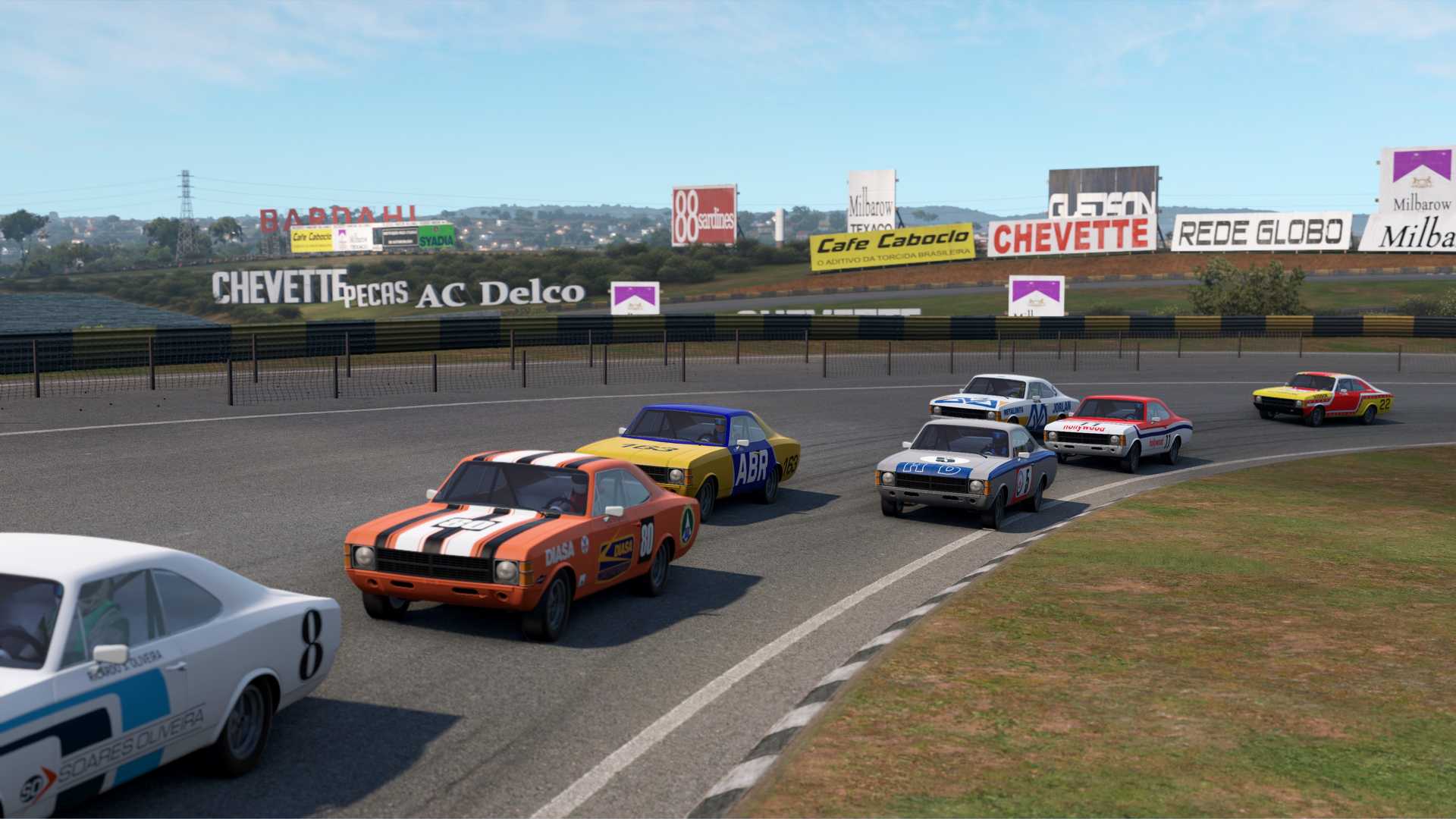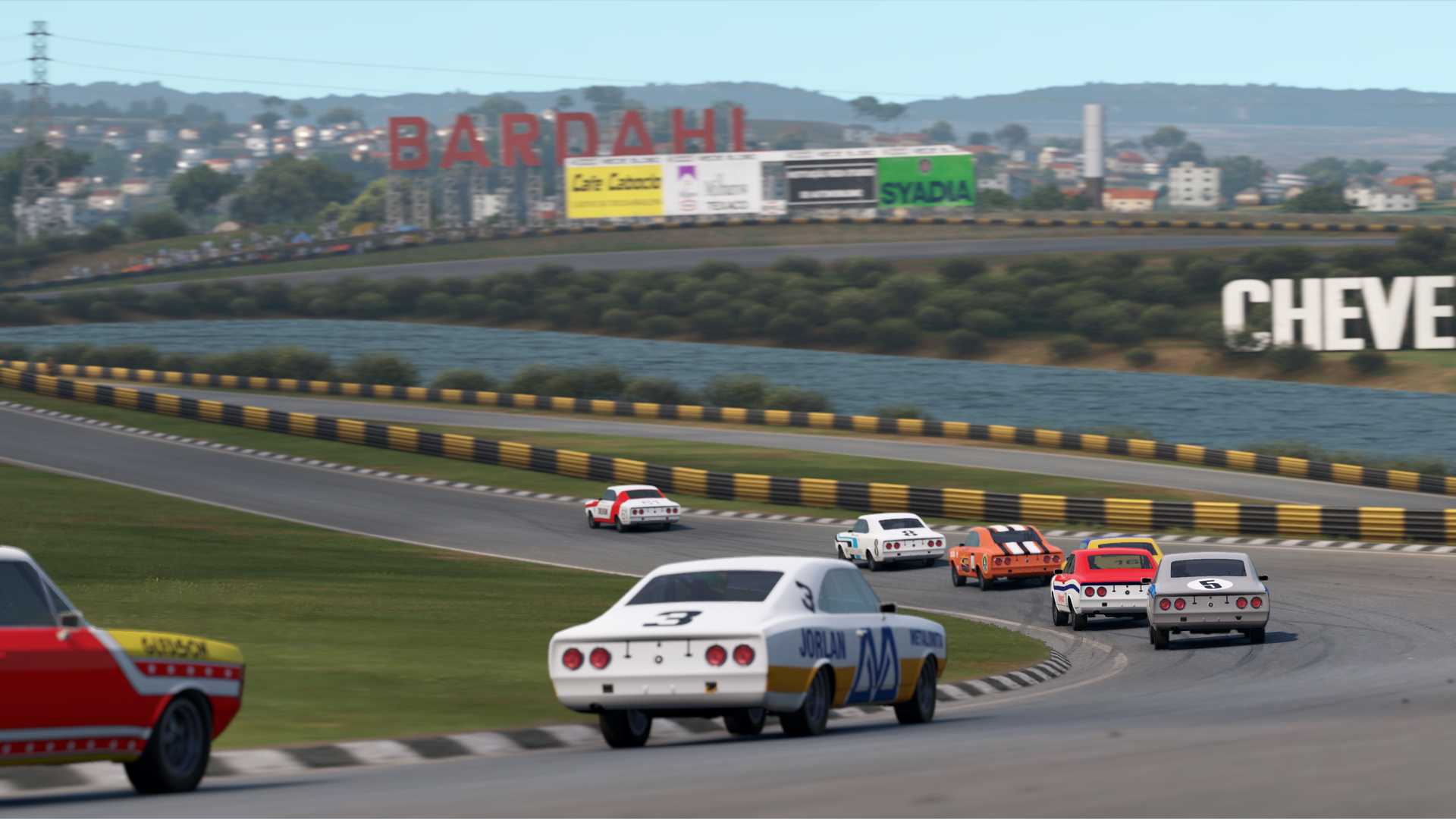 This first era of Stock Car Brasil ended after the 1986 season. The standardized car saw heavy changes towards a more prototype-like body over the same Opala chassis. The 1986 car was therefore the ultimate version of the Opala stock car in the Stock Car Brasil timeline. A separate classic series was launched in 2014 called Old Stock that was yet another take on the Opala.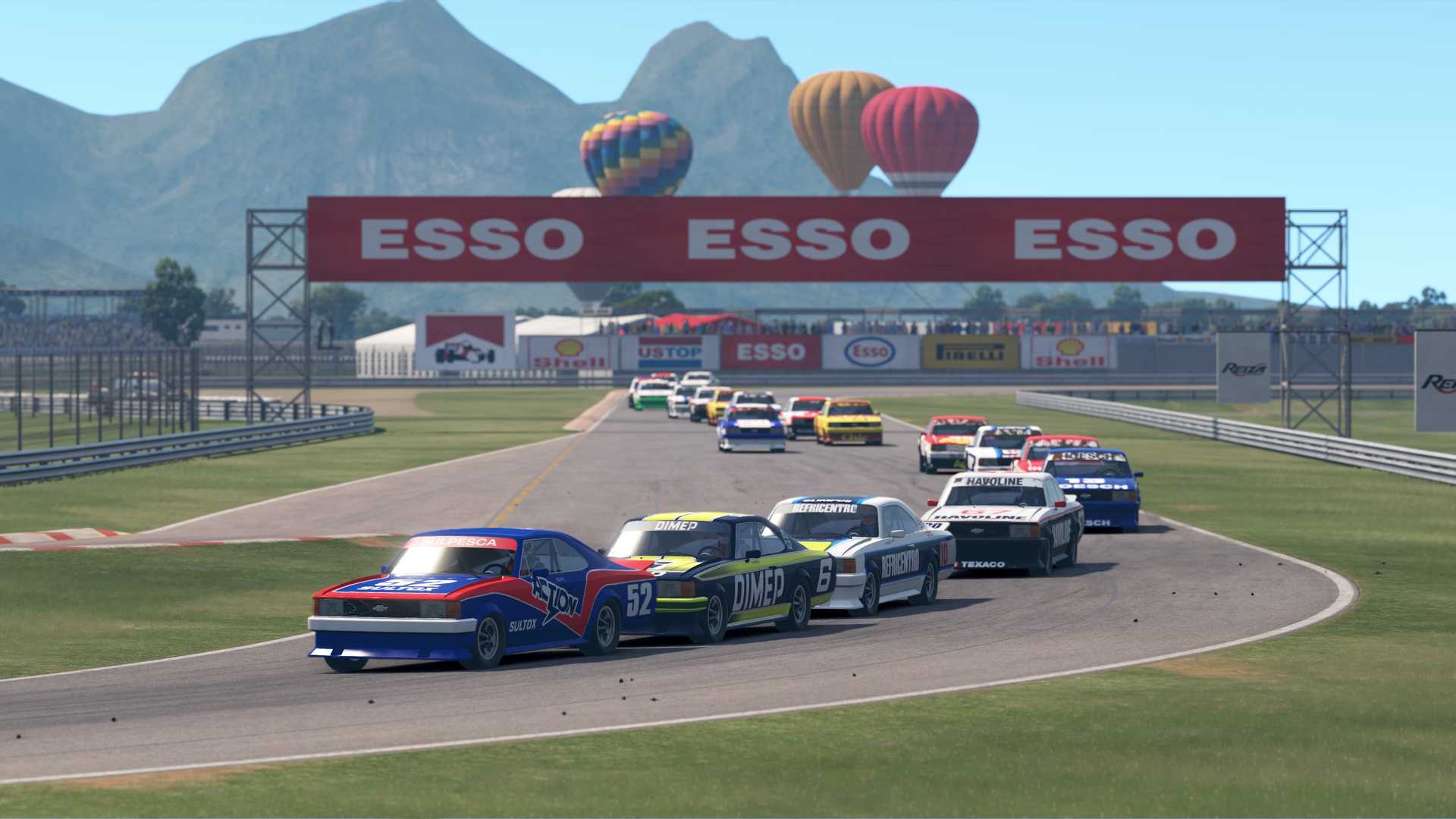 1987 - 1993
In 1987 a more silhouette-like car was developed. Coachbuilder Caio designed and built a fairing that was then adapted to the Opala chassis. The end result had improved aerodynamics and performance. Safety was also improved at the same time.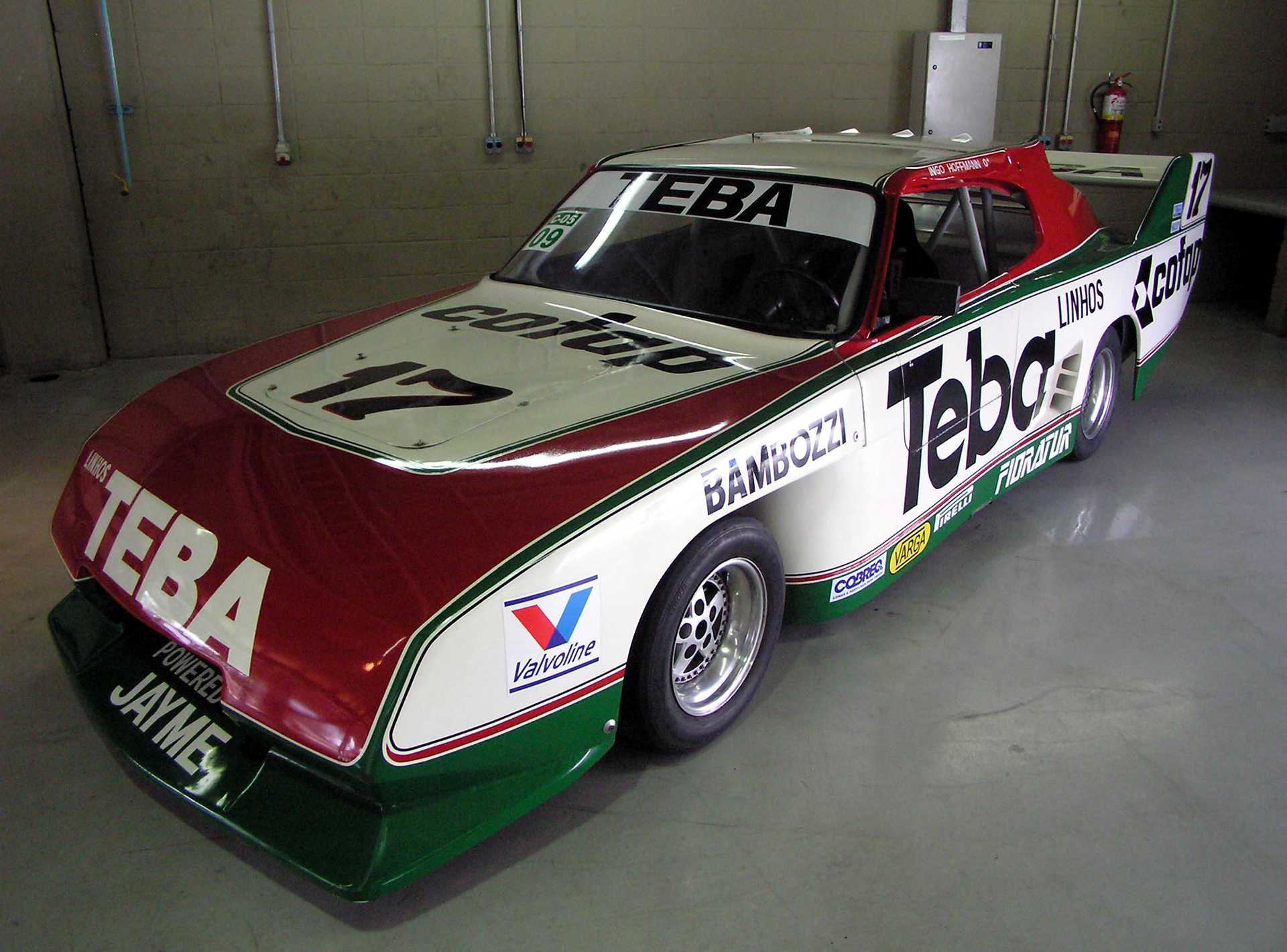 In 1990 General Motors built another car that replaced the Caio model. Double race weekends were adopted in 1991. However Stock Car Brasil was losing popularity among public, networks and sponsors to other more popular series.
This era is not represented in Automobilista 2.
1994 - 1999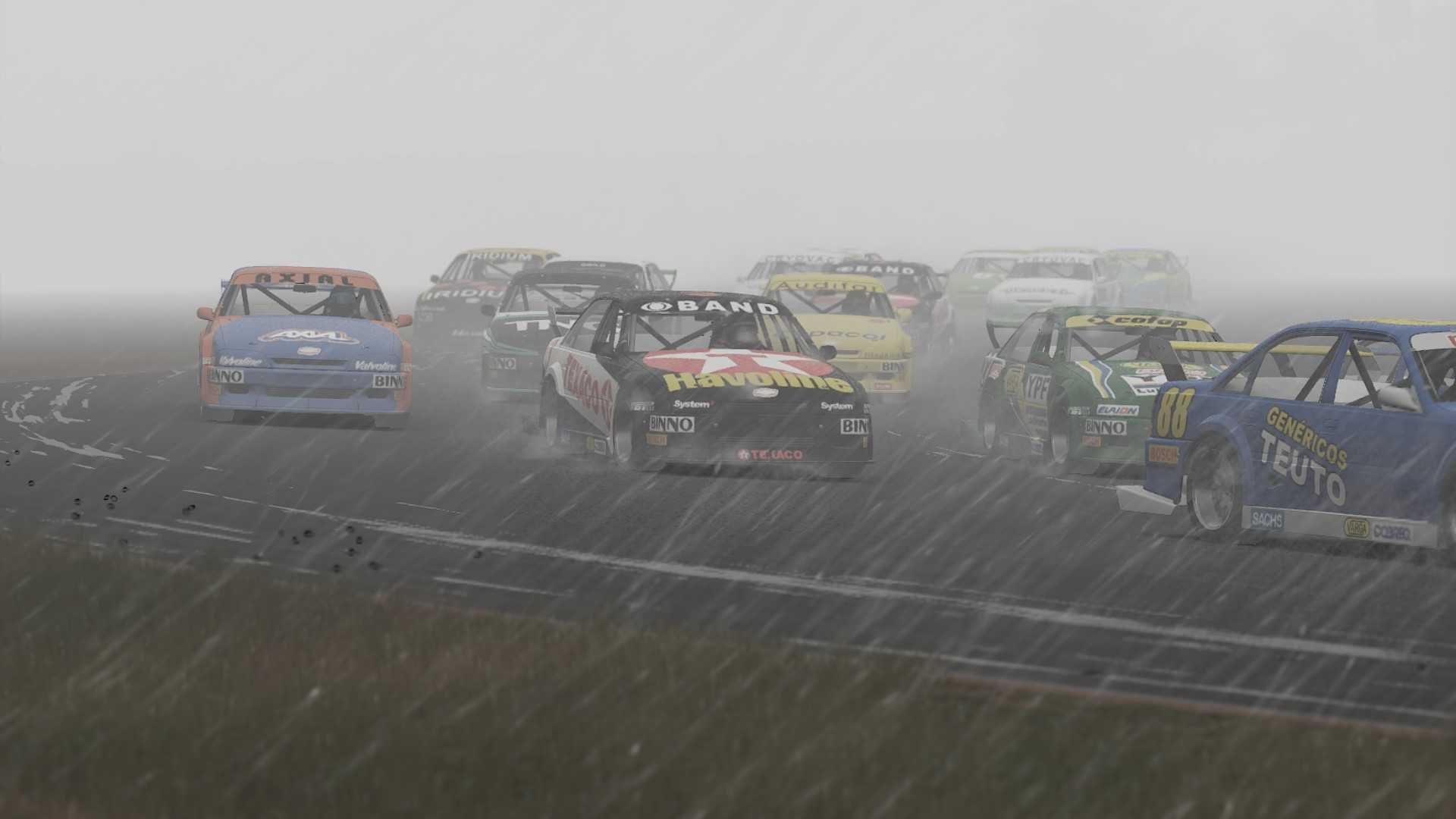 In 1994 regulations were reverted and Chevrolet started using its Omega as the standard model. At the same time tickets to races were free and races were organised as part of Chevrolet Challenger events. Chevrolet Omega is based on the Opel Omega - a German brand also owned by General Motors. The same six cylinder engine from 1979 Opala was still used, but with modifications that almost doubled its power and torque figures.
Like in the original Stock Car era from 1979 to 1986, the car itself was a race modified version of the factory model rather than a prototype body
This 1999 season was the last one under General Motors' ownership and final days for the classic stock car. In 2000 the series started using a purpose-built tubular chassis and cars became less stock, more prototype.
2000 - 2019
In 2000s General Motors departed from the series and new ownership reinvented it with more modern cars and safety improvements. The old V6 engine that had been used and upgraded since 1979 was replaced with a V8 from JL Racing. More manufacturers came and went. Cars became really fast.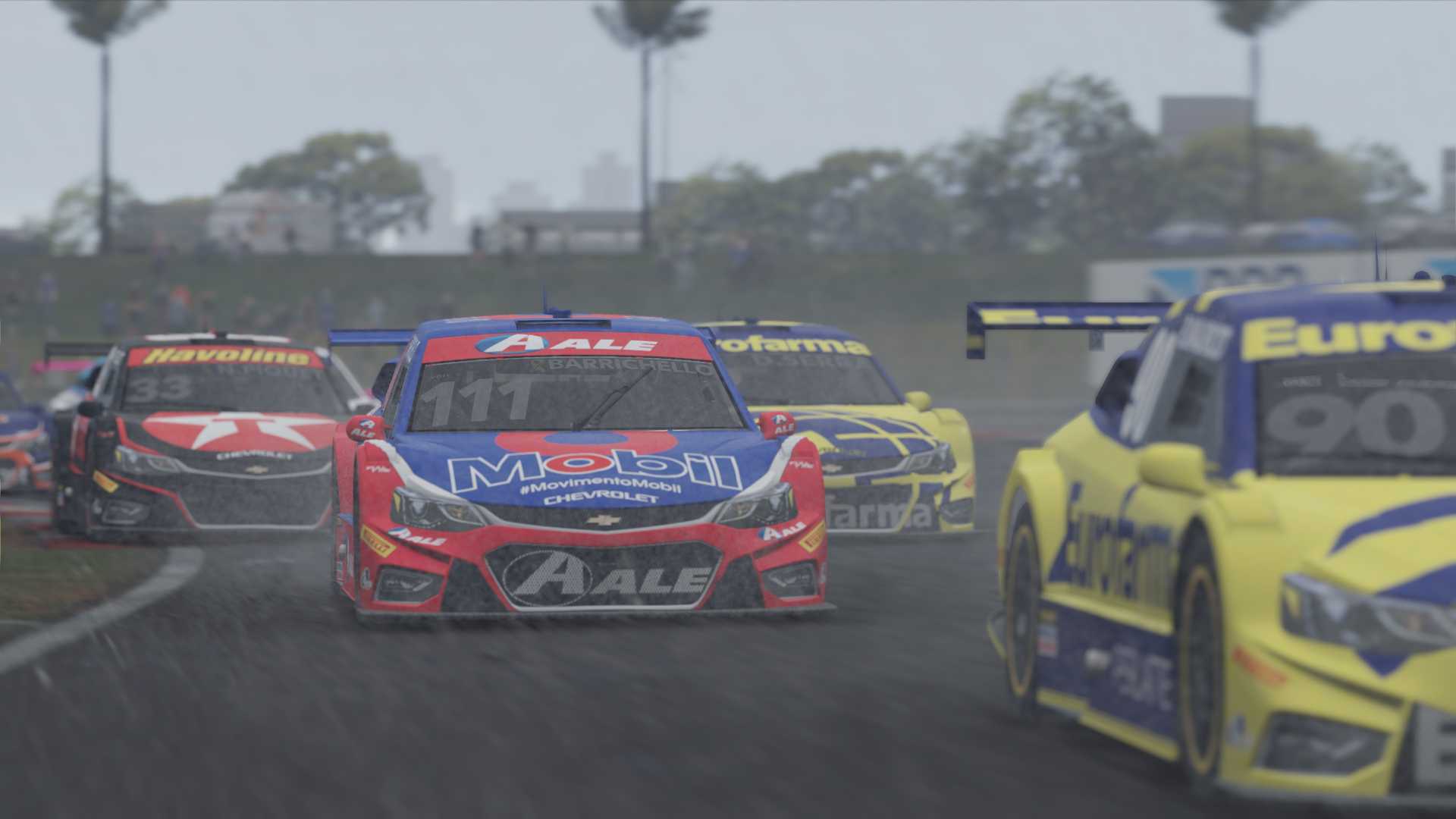 This era of modern Stock Car Brasil culminated in the 2019 season with once again only Chevrolet left with its Cruze silhouette model. Conceptually these cars are reminiscent of 2010s DTM. Both classes are silhouette cars that have high downforce, plenty of power and no assists. Drivers sit rather far back in the cockpit. Overtaking is encouraged with the help of technology.
However there are also obvious differences. DTM uses DRS and a mild push to pass boost. Stock Cars use a variable higher power push to pass. Also DTM cars weigh considerably less and tend to look slimmer.
At the end of the day both are unique in the touring car world. The similarities continue in that both series would end up being held back by renewed regulations in early 2020s.
Nova Geração 2020 -
The series was refreshed for the 2020 season and was called Nova Geração - New Generation.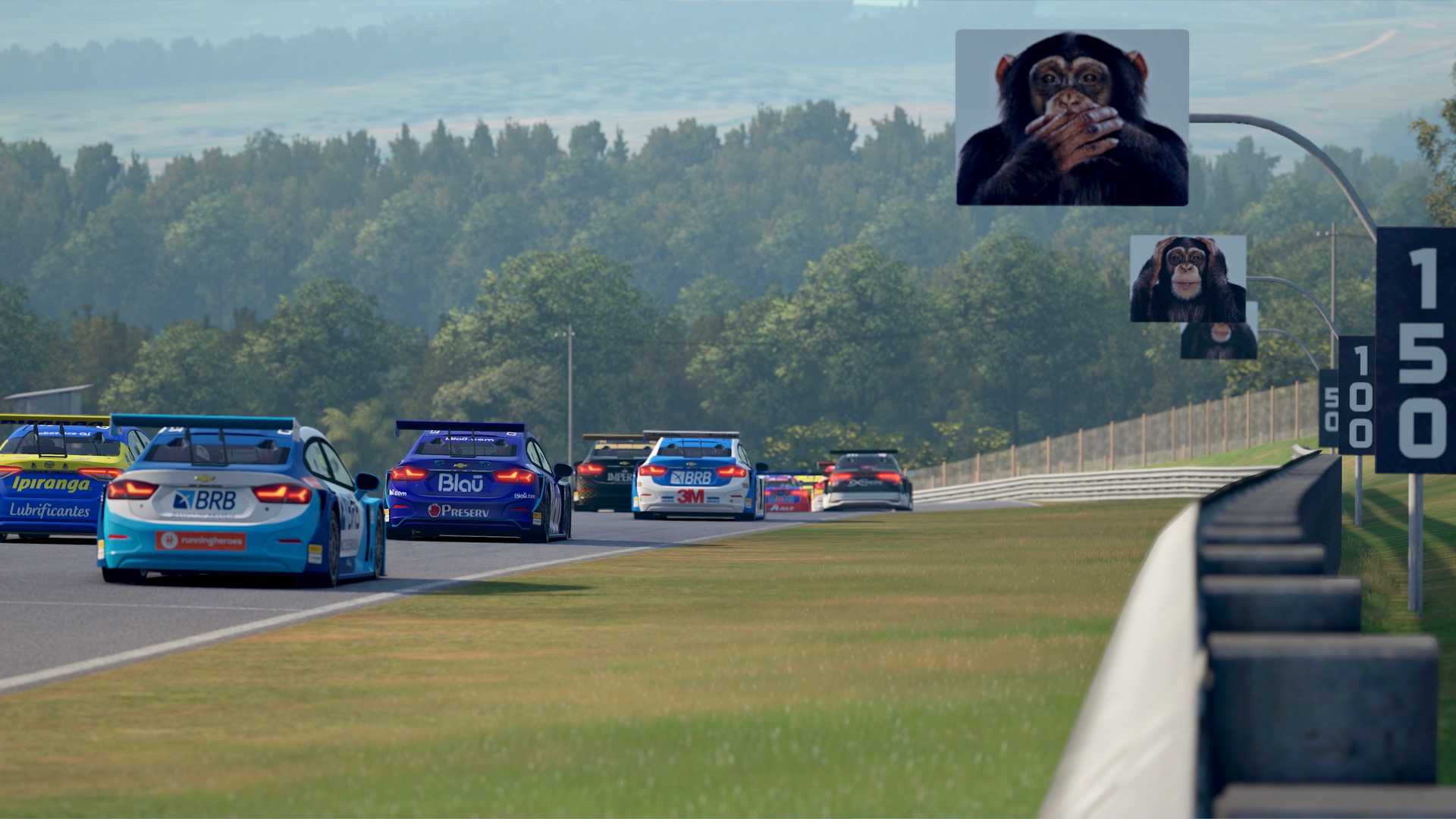 These new generation cars were redesigned to bring the series closer to its roots. Still based on the JL09 chassis that was used throughout 2010s, but with a lot less aero and featuring some elements of their production car counterparts. The end result is more stock and less prototype.
From a driving point of view even though this is only a year apart from 2019, these 2020 and 2021 cars will feel slower and clumsier. Sim drivers will justifiably prefer one over the other.
Toyota entered the series for 2020 after Chevrolet had run alone for a couple seasons.