About Copa Uno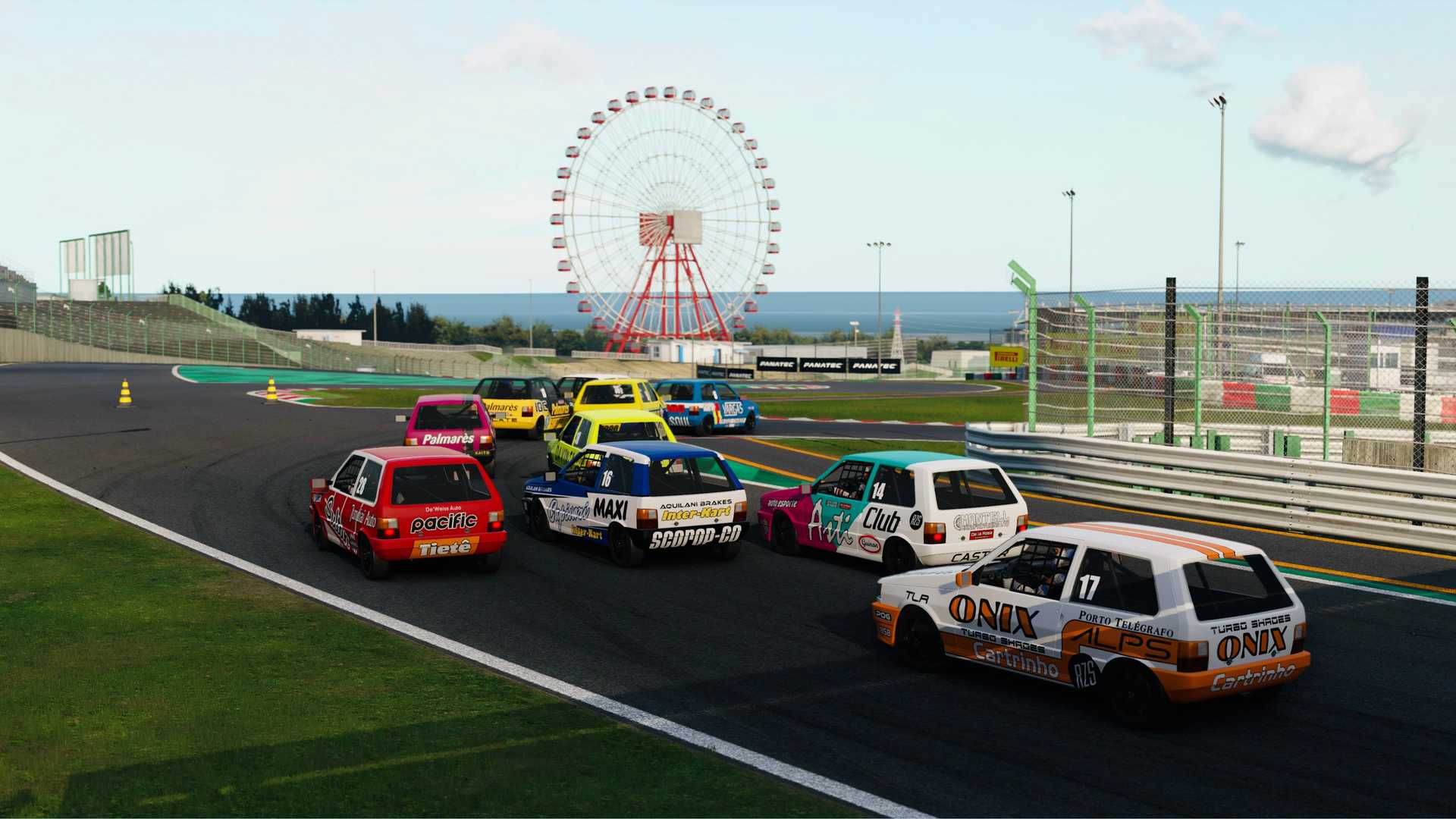 Copa Uno is a class in AMS2 based on the historical Copa Onix Jeans de Fórmula Uno. It's a one-make series for Fiat Uno with multiple categories in the end. It's unclear which specific Formula Uno category is represented in AMS2's Copa Uno.
Launched by Fiat in 1992. The series became so popular so fast that at the end of the season there were nearly 50 cars on the grid. Category B had to be created for 1993 and then in 1994 another one for turbocharged Unos.
The cream of Brazilian motorsports took part: Ingo Hoffmann, Chico Serra, Fabio S.Mayor, Paulo Gomes...
As you can see from the video attached below, the racing was close and looked sensational. Many slides, spins, crashes. With the throaty inline 4 engines screaming around Interlagos.
Sometimes unexpected cars produce the best racing.
Unfortunately all good things must come to an end and popularity dwindled down after 1996. This lead to the series being axed in 1997.
If you like the Uno, you can also race it with other classic Brazilian race cars in Copa Classic B where it's called Uno Classic B.